09 July 2018, 11:15
Chair in mourning over late L.Lukianenko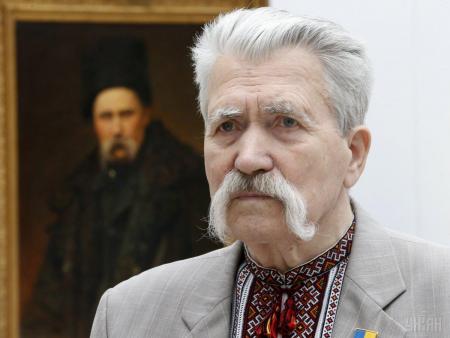 A one minute's silence was observed at the off of today's meeting of the Conciliation Board, being dedicated to doing honour to the blessed memory of late Levko Lukianenko.
The minute was announced by the Chairman of the Verkhovna Rada Andriy Parubiy, who then said as follows: "I have to start our sitting from gloomy tidings. This life has recently departed a prominent Ukrainian, an author of the Act of Declaration of Independence of Ukraine, a Ukrainian political dissident, a member of parliament of numerous convocations, Ukraine's Hero Levko Hryhorovych Lukianenko. This is a huge sad loss for the entire Ukrainian people. Until his last days he remained active - he wrote books, memoirs, and participated in the State's life".
"In his nineties, Levko Hryhorovych remained very active and energetic. Until the last days of his life literally, he wrote books and memoirs. He repeatedly traveled to the front and supported our Ukrainian soldiers with speeches and lectures. A year ago, we jointly opened a portal for preserving the Independence Flag at the Parliament's sidelines. Until the last day, we had room for discussing the hybrid Kremlin's aggression and the events taking place at the Verkhovna Rada. He was a man of principle in all his judgements and I greatly appreciated his opinion," said the Chairman of the Parliament.
"May his memory live on forever and eternal glory to Levko Hryhorovych!"